Unique Meeting Spaces
Room specs, seating capacity, technology needs and exhibition rooms are all important factors in deciding what will be your perfect space, but we understand that sometimes meeting planners are looking for a "wow factor" or a different vibe for an event. Huntsville is certainly full of these unique meeting spaces!
These spaces are great options for small-to-mid-sized meetings or off-site venues for larger conferences. Each one has its own local flavor to make this a not-so-traditional event.
Unconventional & Trendy Settings
Oozing with Natural Beauty
Historic Options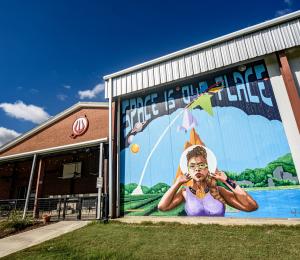 5 Unexpected Things to Do in the Rocket City
Think you know everything there is to see and do?